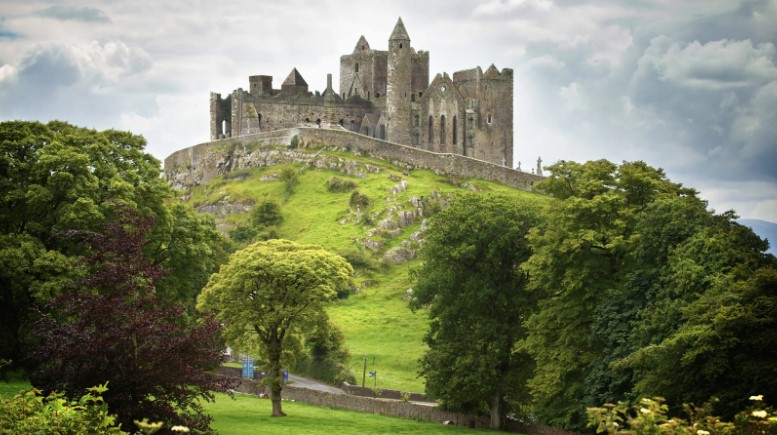 Want to know more about the Emerald Isle? Here are 10 interesting things that you probably didn't know Ireland is known for!
Unpredictable weather 
There's a saying that the Irish experience four seasons in a day and it is extremely accurate, especially during spring and autumn. If you plan on spending a week in Ireland, be sure that you will witness both sunny, crisp mornings and days with thunderstorms, so plan your outfits accordingly. 
Castles
It is not surprising that a country with such a rich and interesting history has over 30 thousand castles all over the isle. The oldest castle is the one in Cork that was built around 12 centuries ago, in 1035. Many of the castles have been restored and modernized and are now used as hotels where guests can spend a night feeling like a part of the royalty. 
Aran sweaters 
Few people know that the iconic cable knit sweater that became so popular in the second half of the 20th century is actually Irish. It originated around a century ago in the Aran Islands, hence the name. An Aran sweater as these men's Aran sweaters https://www.tarairishclothing.com/collections/mens-knitwear is soft, comfortable, is made of 100% wool, and it has beautiful stitches, which makes it so adored by big fashion brands as well as ordinary wearers. 
Writers and poets
Any person who is interested in literature, whether a book worm or a casual reader knows about the great impact that Irish poets and writers had on world literature. Such names as James Joyce, Oscar Wilde, and Bram Stoker have surely been in every school or college library that you've ever been to. Even more, Ireland has won a total of 4 Nobel Prizes in literature. 
Actors and actresses 
Continuing the idea of famous Irish people, the Emerald Isle also gave us hundreds of talented actors and actresses. Maureen O'Hara, Cyril Cusack, and David Kelly were all stars of the last century while today everyone knows famous actors like Colin Farrel, Cillian Murphy, Saoirse Ronan, and Kenneth Branagh. 
The absence of snakes 
If you happen to have ophidiophobia, also known as the fear of snakes, Ireland might be the right place for you, as there are no such reptiles there. The legend says that St. Patrick, the patron saint of Ireland, banished all the snakes on the island when he was attacked by them during his 40-day fast. On the other hand, the scientists say that these reptiles simply had no way of existing there because of the cold climate.
Whiskey 
You don't have to be a big expert in alcohol to know that one of the best whiskeys is made in Ireland. The Irish are proud of their companies and for a good reason, as the top whiskey brands such as Jameson, Kilbeggan, and Tullamore Dew are well-known not only inside the country, but also worldwide.
Tea 
Although tea is usually associated with Great Britain and the classic English breakfast tea or Earl Grey, the Irish beverage is also highly popular among tea lovers. Irish companies like Barry's Tea, Lyons, and Bewley's are appreciated not only by the Irish, but also by the tourists who often bring them as souvenirs from their trip. 
Unique sceneries 
The Emerald Isle is known for its beautiful sceneries and unique landscapes, especially for its forests and sea cliffs. There are two UNESCO heritage sites, Brú na Bóinne and Skellig Michael, and seven more are on the tentative list.
Redheads
Ireland has the second highest concentration of redheads in the world, as around 10% of the owners of the flaming locks live there. Not only this, but also many celebrities such as the above mentioned Maureen O'Hara, Conor McGregor, and Brendan Gleeson are all redhead.
Related Posts